Mystery of Good Friday
by
nwp
I gained access to the knitting machine on Good Friday and had exactly 45 minutes to produce my knit piece. I used the fine knit machine and pulled 20 needles. After not lowering the brush wheels for the first two passes, I was off. I used a purple and white and alternated based on intuition. When 30 minutes were up, I stopped and cast off (very hard with the small needles and received some help from an unknown saint). This was the result:
Then, mysteriously, the textile vanished. This is the trail of documentation that returned to my inbox. I received 36 portraits on Easter Sunday. Here are a couple: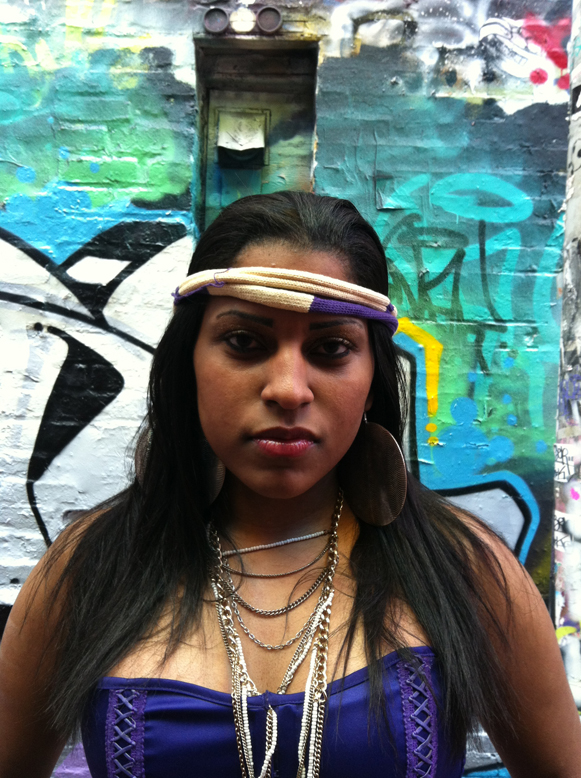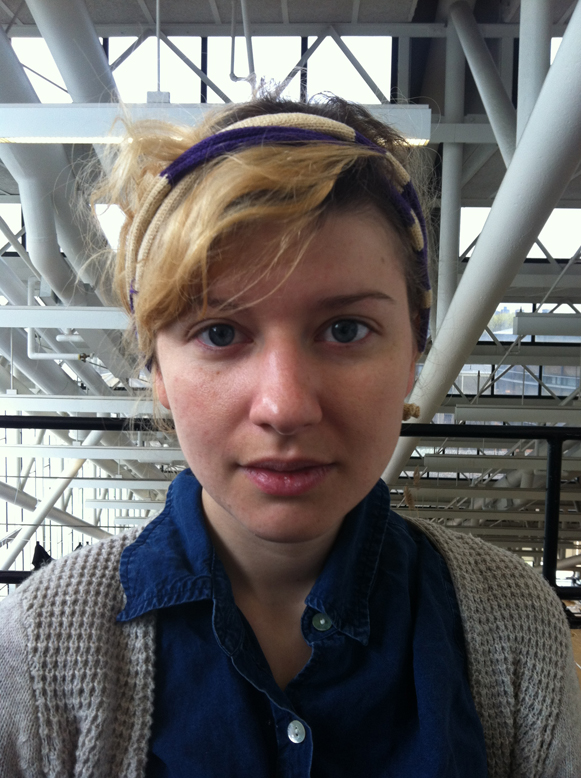 Other stories recall it flying above the trees and even below bridges.
"I thought it was a bird, but it was flying in ring!", a girl stated.
"It looked like a wiggling snake, and I was scared", a bus driver described.
This is the matrix of all 36 portraits where the new textile was documented.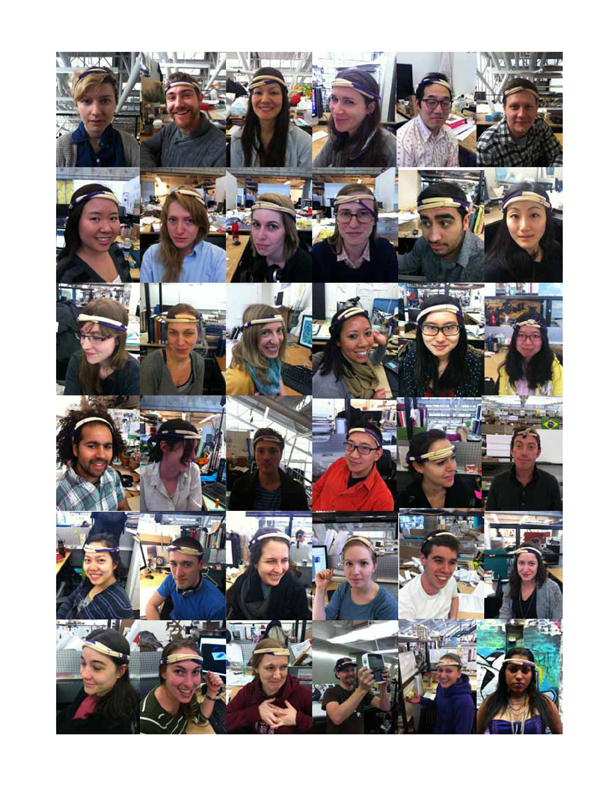 Finally, it found its way back on my own head: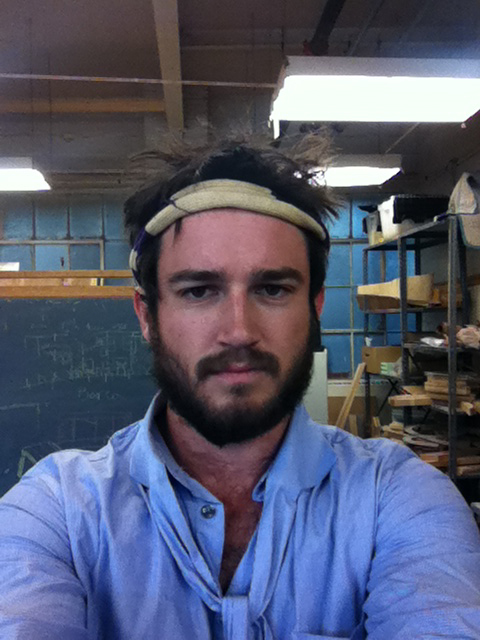 I wear it under my shirt like a necklace to keep it contained.