Earmuffs
by
fqiu
For the knitting machine assignment. I knitted a ear muff structure. It can be used as a head piece for people or an earmuff for stuffed animals.
At first, I had a lot of trouble with the knitting machine. The most frustrating part for me was that I could not get the yarn to cast on properly. I have tried adjusting the tightness and tension of the knitting machine, but i could never get it quite right.
I tried to knit using the round tube knitting machine, it was a very interesting machine to try, though because I did not have the right tension, many stitches fell off during the knitting process.
After giving the knitting machine another try, I successfully made two consecutive elf hats. I thought it looked like an ear structure. It could be a pretty Halloween accessory. I tried to knit few more structure, but again, I could not cast on.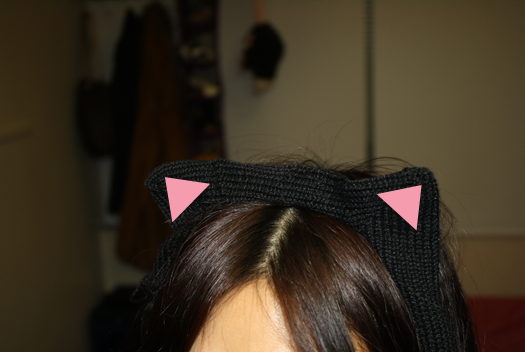 After I came home, I realized it is actually a perfect fit for my stuffed animal to keep it warm in the harsh Boston winter time.